We're excited to announce the planned opening of our newest childcare centre, Piccolo Park Dannemora, due to open in 2021.
Piccolo Park Dannemora
Opening 2021!
Location: 508 Chapel Rd, Dannemora, Auckland 2016
Situated on the corner of Chapel and Smales Road, this site will incorporate another historic building – just as we had taken on for our very first centre in Botany.
Known as 'Smales Cottage', the former dairy manager's cottage is one of the few historic buildings left in the Flat Bush-East Tamaki area. For Piccolo Park Dannemora, the outer exterior of the cottage will be restored and this will become covered play area for our children. Its heritage status protects the building's exterior, while the interior will be modernised to create a warm and safe environment. This wonderful old building is in safe hands with Piccolo Park! We have an excellent track record of incorporating the old, early settler style within a contemporary facility.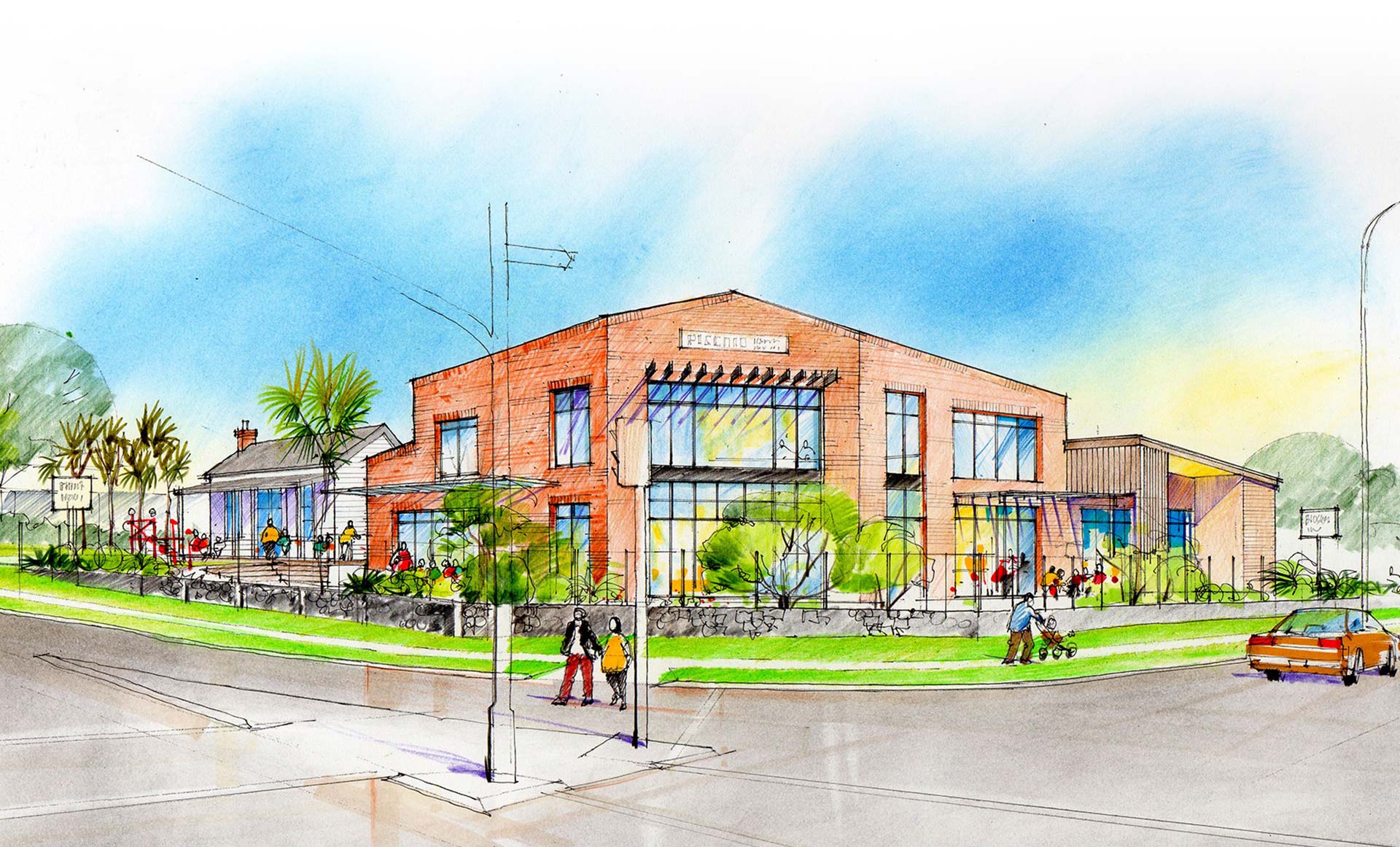 Background
Originally, Smales Cottage was built circa 1894. It was part of the Reverend Gideon Smales farm, which at the time included the land where East Tamaki Road is now. It incorporated the historic St Jame's Chruch on East Tamaki Road. The farm's dairy factory, or creamery, used to be next door where milk was brought from nearby farms, generally in large cans in a dray or cart hauled by a horse.
Register your Expression of Interest
Interested in enrolling at Piccolo Park Dannemora in 2021? Please complete the form below to register your interest. We'll keep you updated on opening dates and further details as they come to hand.